Flexible Waveguides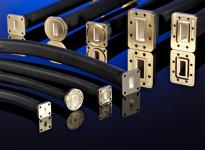 Waveguides are used in a wide variety of military and commercial applications. They are designed to isolate vibration.
A full range of flange styles is available including Ku-Band, C-Band, X-Band and Ka-Band along with various sizes.
Twistable and Non-Twistable Versions.
Reliable and Cost Effective
There are no products to list in this category.