Спутниковый маршрутизатор iDirect 8350 Evolution Series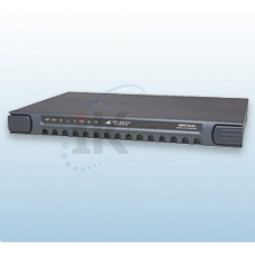 Высокобезопасное, надежное и быстрое широкополосное IP-соединение для мобильных военных приложений Спутниковый маршрутизатор серии Evolution® 8000 разработан с учетом самых строгих требований безопасности военного уровня и обеспечивает быстрое , надежное качество обслуживания обеспечивает соединения для правительственных и военных сетей, включая приложения «Связь в движении» (COTM) и «Связь в режиме паузы» (COTP).
Evolution 8000 Series Satellite Router
Highly Secure, Reliable, and Fast IP Broadband Connectivity
Developed to meet the most rigorous mobility and security requirements, the Evolution 8000 Series Satellite Router provides fast, reliable quality of service enabled connections for Communications on the Move (COTM).
With the integration of spread spectrum technology and DVB-S2/ACM, along with advanced FIPS-certified TRANSEC security and advanced QoS functionality, the Evolution 8000 Series provides a new level of IP broadband capabilities.
E8000 Series Features
Multiple topologies: Star, Mesh, SCPC
Two modes of operation: iNFINITI outbound and software upgradable to DVB-S2/ACM outbound
High carrier data rates up to 156 Mbps outbound, 6.5 Mbps on the inbound
Spread spectrum waveform technology supports very small antennas
Unique FIPS 140-2 certified TRANSEC security with AES 256-bit encryption
Advanced QoS and traffic prioritization options
Supports WGS IF ranges: 950-2000 MHz
Built-in 8-port Ethernet switch
Greater Flexibility
The Evolution 8000 Series offers the choice between iNFINITI TDM or DVB-S2/ ACM on the outbound, providing more flexibility for network design and bandwidth optimization. Combined with the highly efficient, deterministic MF-TDMA technology on the inbound, the Evolution 8000 Series delivers speeds up to 156 Mbps on the outbound and up to 6.5 Mbps on the inbound.
Available as e8350 router or iConnex e800 board, the Evolution 8000 Series allows for maximum customization and easy integration into existing equipment. Also, in order to support WGS ranges, the Evolution 8000 Series is equipped to cover wider IF ranges providing flexibility in network deployment.
Greater mobility
Leading spread spectrum technology enables use of ultra small (sub 1m) and phased-array antennas on aircrafts, ships, and land based vehicles. The Evolution 8000 Series is fully enabled for iDirect's Global Network Management System (GNMS) and automatic beam switching technology allowing for a seamless network with truly global coverage.
High Security
Compliant with the highest military security requirements, the Evolution 8000 Series features embedded AES encryption and TRANSEC with advanced FIPS 140-2 certification, X.509 digital certificate encryption, and automatic over the air key exchange.
Superior Quality of Service
Flexible Quality of Service and prioritization capabilities enable network operators to not only prioritize traffic and applications over their networks; with iDirect's state-of-the-art Group QoS they can segregate bandwidth by groups of remotes, multiple sub-networks, and multiple missioncritical applications.
Simple, Intuitive Network Management
The Evolution 8000 Series is easily configured, monitored, and controlled through the iVantageTM network management system, a complete suite of software-based tools for configuring, monitoring and controlling networks from one location.
e8000 Satellite Router Specifications
Configuration
Network Topology
Star, Mesh and SCPC
Interfaces
SatCom Interfaces
    TX Out
    RX In
    RX Out
Software controllable 10 MHz reference on TX Out and RX In ports

Type-F, 950–2000 MHz, Composite Power +3dBm/-35dBm
Type-F, 950–2000 MHz, Composite Power -5dBm/-65dBm
Type-F, 950–2000 MHz
 
 
Available BUC Power (IFL)
+24V (Optional +48V supports up to 16W Ku-band or 20W C-band)
Available LNB Power (IFL)
+19V; DiSEqC 1.0 capable
Data Interfaces
    LAN
    Console
    RS-232
    10 MHz
    USB

Single 10/100 and 8-Port 10/100 Switch, 802.1q VLAN
Console Connection
GPS input or Antenna Control Signaling
External Reference Clock
External Media Access
Protocols Supported
TCP, UDP, ICMP, IGMP, RIP Ver2,Static Routes, NAT, DHCP, DHCP Helper, Local DNS Caching, OpenAMIP, cRTP and GRE
Security
AES Link Encryption (256-bit), TRANSEC with FIPS 140-2 certification, x.509 digital certificates authentication, Automatic Key Management
Traffic Engineering
Group QoS, QoS (Priority Queuing and CBWFQ), Strict Priority Queuing, Application Based QoS, Minimum CIR, CIR (Static and Dynamic), Rate Limiting
Other Features
Built-in Automatic Uplink Power, Frequency and Timing Control (star and mesh), Authentication
Mechanical / Environmental
Size (W x D x H)
17.5 in x 13.0 in x 1.75 in (44.45 cm x 33 cm x 4.4 cm)
Weight
10 lbs (4.55 Kg)
Operating Temperature
-10° to +60°C (14° to +140°F) at Sea Level -10° to +55°C (14° to +131°F) at 10000 feet (3048m)
Altitude
    Operational
    Storage

Up to 10,000 feet (3048m)
Up to 30,000 feet (9144m)
Vibration
Remains operational with no errors under operational vibration profiles as specified in MIL STD 810F
Shock
Remains operational when subjected to the operational shock profiles as specified in MIL STD 810F
Relative Humidity
    Model e8350
    Model e800

Max 92% non-condensing humidity
Max 92% with condensing humidity (conformal coating)
Input Voltage
  &nbps; Model e8350
    Model e800

100–240 VAC Universal Input, 50–60 Hz, 4A max at 100 VAC
+24V or +48V DC
Safety Standards
Complies with IEC 60950, EN 60950-1, UL 60950-1, CSA C22.2 No.60950-1-03
Emission Standard
Complies with EN 61000-3-2, EN 61000-3-3, EN 55022 class B, FCC Part 15 class B, CISPR 22 class B
Immunity Standard
Complies with EN 55024, EN 61000-4-2, EN 61000-4-3, EN 61000-4-4, EN 61000-4-5, EN 61000-4-6, EN 61000-4-11, EN 301-489-1 v1.6.1 and EN 301-489-12 v 1.6.1
Certification
FCC, CE, and RoHS Compliant