AGILIS ACA de la Série en Bande C VSAT en plein air l'Amplificateur à Faible Bruit F Sortie (LNA)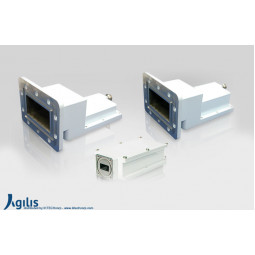 Amplificateur extérieur à faible bruit VSAT série C AGILIS ACA, sortie F (LNA)

L'amplificateur extérieur à faible bruit en bande C Agilis série ACA (LNA) offre des performances et une fiabilité de premier ordre dans le package le plus polyvalent disponible pour un LNA. La dernière technologie utilisée produit la température de bruit la plus basse possible dans un LNA non refroidi. Les performances du système sont améliorées par une stabilité de gain et une planéité de gain exceptionnelles.
Agilis LNA est logé dans un boîtier résistant aux intempéries avec un petit profil pour mieux s'adapter à la configuration de redondance. Ils sont spécialement conçus pour les récepteurs de stations terriennes par satellite et d'autres applications.
Utilisant une technologie de pointe, les LNA Agilis ont été conçus pour des applications fixes et transportables. Des modèles hautes performances sont disponibles dans plusieurs gammes de fréquences standard.
Code produit: agilisACAF_C-Band_LNA
AGILIS ACA Series C-Band VSAT Outdoor Low Noise Amplifier F Output (LNA)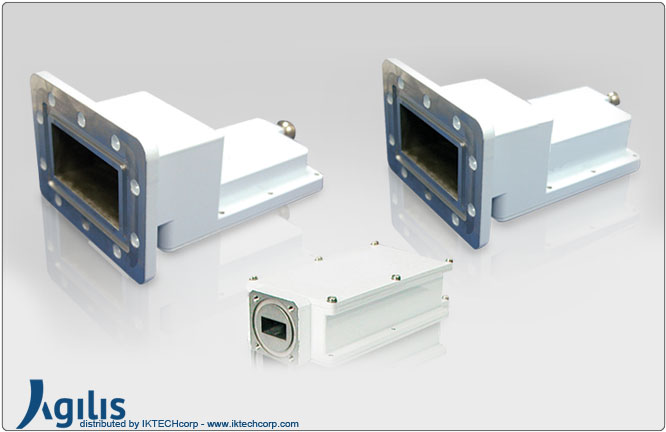 Summary
Agilis ACA Series C-Band Outdoor Low Noise Amplifier (LNA) and C-Band/Ku-Band Low Noise Block (LNB) offers premium performance and reliability in the most versatile package available for a LNA/LNB. The latest technology used produces the lowest possible noise temperature in an uncooled LNA/LNB. System performance is enhanced by outstanding gain stability and gain flatness. Agilis LNA/LNB is housed in a weatherproof enclosure with a small profile to better accommodate redundancy configuration. They are specially designed for satellite earth station receiver front ends and other applications. Utilizing state-of-the-art technology, Agilis LNAs/LNBs have been designed for both fixed and transportable applications. High performance models are available in several standard frequency ranges.
Features
• Available for all C-Band & Ku-Band frequencies
• Excellent gain flatness and gain stability
• Low current consumption
• High/Small Signal gain
• Wide gain control range
• Low noise figure
Reliability
Field proven with system deployed worldwide, Agilis LNB control unit can withstand temperature from -40ºC to +60ºC up to 100% humidity.
Quality Assurance
All Agilis ACUs are designed and manufactured according to ISO 9001 Standard. All Agilis ODUs go through intensive active electrical stress screening with performance being monitored. In addition, all units undergo 100% waterproof test equivalent to IP65 to ensure normal operation during tropical, cold and harsh environment.
AGILIS ACA Series C-Band VSAT Outdoor Low Noise Amplifier F Output (LNA) Specifications
Input

INPUT FREQUENCY (GHz)
 
Intelsat

3.625 to 4.200

Gorizont

3.400 to 3.950

Insat

4.500 to 4.800

ST-1/Palapa C

3.400 to 3.700

Full-C
3.400 to 4.200
NOISE TEMPERATURE @ 25°C

35°K typ

INPUT VSWR

2:5:1 typ

INPUT RF LEVEL

-135 to -65dBm

MAXIMUM INPUT POWER
0dBm
Output

OUTPUT FREQUENCY (GHz)
 
Intelsat

3.625 to 4.200

Gorizont

3.400 to 3.950

Insat

4.500 to 4.800

ST-1/Palapa C

3.400 to 3.700

Full-C

3.400 to 4.200

VSWR

1:7:1

OUTPUT IMPEDANCE

50Ω

GAIN @ 25ºC

50dB min 55 typ

GAIN FLATNESS

 
Full Band

4dB max

Full C-Band

5dB max

GAIN STABILITY

 
Per 40MHz

± 0.5dM max

Per Day Constant Temp.

± 0.2dM max

Per ºC

0.05dB typ

OUTPUT POWER @ P1db

0dBm min

THIRD ORDER INTERCEPT POINT

+16dBm min

AM/PM CONVERSION (@ -10dBm out)

0.1 / dB max

GROUP DELAY (over 40MHz)

 
Linear

0.02ns/MHz
Parabolic

0.002ns/MHz
Ripple
0.2ns/p-p
Environmental

OPERATING TEMPERATURE

-40ºC to +60ºC

RELATIVE HUMIDITY
100%
Power Supply

DC Voltage

+12 to +18VDC

DC Current
200mA max
Mechanical

INPUT INTERFACE

CPR-229 G

OUTPUT INTERFACE

F-type Female
DIMENSIONS

98.5L x 69.8W x 133.4H mm
WEIGHT

520g
COLOUR
White Powder Coat
Compliance Standard
Please Inquire