Geosat TempAlert Saver
Non-contact Distance: Up to 6M.
Thermal Imager temperature Accurate Error: Only ±0.3℃
Millisecond detection speed, fast though
Can measure up to 6 people at a time
Face recognition, mask recognition customization
Product Code: TempAlert Saver
TempAlert Saver is a strategic product with 256*192 resolution, only half the price of the similar products in the market, It supports multi-terminal applications, allowing customers to view the concerned areas at any time at anywhere. Its a fully-embedded dual-light detection system for human body temperature screening cross infection.
It is also tailored for existing system-customized customers, support system access, provide secondary development SDK and API, compatible with the full range of conventional products, provide solutions for centralized management platform.
Installation Height and Measurement Distance Diagram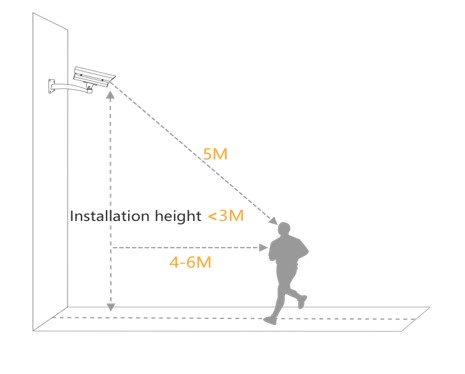 Install Drawings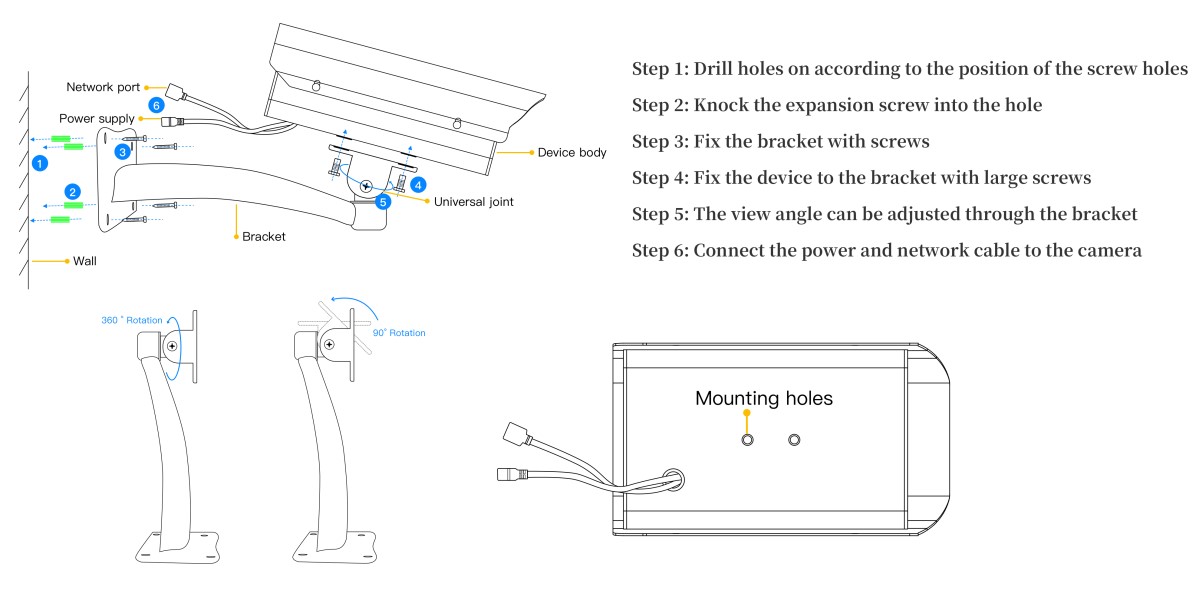 It is suitable for the application with high requirement of distribution, and is suitable for the entrance of educational institutions, hotel chains and technology parks, schools, residential areas and other crowded places.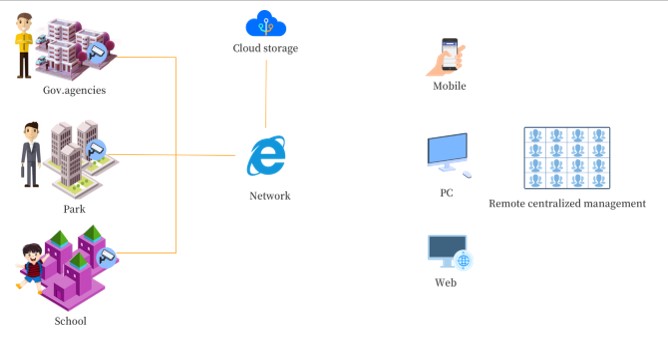 Visible light

Main Chip

Hi3516DV300

Sensor

IMX327

Lens

4mm

Resolution

1080P,640P,320P

Scanning mode

Progressive scanning

Min illumination

0.01Lux

Wired

Wired 10Mbps/100Mbps RJ45

Thermal imaging

Type of detector

uncooled vanadium oxide focal plane detector

Wavelength range

384 x 288

Resolution

8 μm ~ 14 μm

Viewing angle

50Hz

Pixel dimensions

≤ 50mk @ 25°C, f × 1.0

Frame rate

13 mm, non thermal lens

Temperature range

30℃~45℃

Temperature measurement accuracy

±0.3℃

Impassivity Black background temperature correction

Automatic calibration based on input emissivity and background temperature

Atmospheric transmittance correction

Automatic calculation of atmospheric transmittance and correction of temperature based on meteorological parameters

Multiple temperature measurements

Support 4-6 simultaneous temperature measurement

Abnormal temperature alarm

Support 37.3°C over temperature automatic alarm

Tractor parameter

Working temperature

-10℃~50℃

Working humidity

5~95%,No condensation

Machine size

332mm*185mm*105mm

Box Size

480mm*280mm*200mm

Weight

2300g