Datum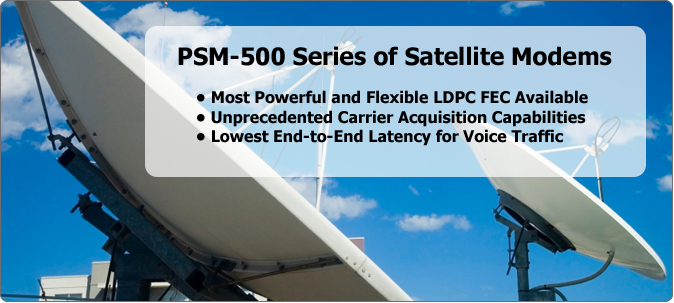 Datum Systems, Inc. is a company dedicated to the design and manufacturing quality of satellite communications equipment. Office is based in the US. It started in 1986 making modems and other equipment as an OEM for other businesses that gave their products their names. In 1995 the company was officially registered, and in 1996 it began to manufacture products under its own name and quickly became popular.
Datum main products:
Backup switch MS-10 - can support up to 10 modems. Systems work with the simultaneous connection of the user interface and the data Ethernet interface, which in various situations switch from the main to the backup modem for safety copying and saving of data.


M7 series modems and routers - suitable for PtP, PtMP and SCADA networks. It features lower maintenance costs, better optimization, performance and efficiency than other VSAT modems.


M7 Elements products are optimized for PtMP IP networks and are applicable to PtP.


High-speed technology modems and modulators of the DVBS-2X series are distinguished by their low cost and increased performance rates of processes.


Datum Systems' ground-based satellite communications equipment and solutions are used on several thousand channels around the world. Due to the high performance, data privacy and low cost of the modem, use by both commercial and government companies.
Employees are not only involved in the design, development and manufacture of the product, but also have experience with microwave equipment, RF structures and other complex communication systems. The software is also built by the Datum team.
In the directory you can get acquainted with all the products of the company, for more detailed information contact us by phone or send an email. In order not to miss the news and receive notifications about the delivery of new technological solutions from Datum - subscribe.
Refine Search
Default

Name (A - Z)

Name (Z - A)

Price (Low > High)

Price (High > Low)

Model (A - Z)

Model (Z - A)
Default
Showing 1 to 8 of 8 (1 Pages)