iDirect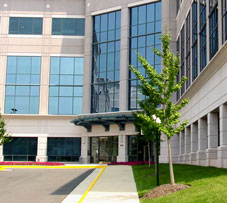 VT iDirect, Inc. (iDirect), world leader in satellite-based IP communications technology, transforms the way the world gets and stays connected. Our satellite-based IP communications technology enables constant communication for voice, video and data applications in diverse and challenging environments. These include: * Supporting critical IP applications across the enterprise from VoIP and VPN to streaming media
* Expanding cellular networks deep into rural and remote areas
* Providing back-up networks during network failure to assure business continuity
* Keeping emergency response teams in touch and in control
* Providing reliable, high-speed mobile broadband internet connectivity at sea or in the air that improves operations and crew welfare
Because the applications for satellite communications are so diverse, iDirect developed the iDirect Intelligent Platform™ that integrates advanced technology into a complete product portfolio of hubs, routers and network management software to address the growing complexity of deploying and managing global IP networks.
An iDirect high-speed IP-based satellite communications network can operate completely independent of terrestrial infrastructures, or integrate seamlessly into the terrestrial network, creating a truly seamless global IP network.
iDirect serves customers in more than 50 countries through a diverse network of more than 300 channel partners, including some of the largest satellite providers, operators and carriers in the world and seven of the World Teleport Association's Global Top Ten.
iDirect has over 300 employees in offices around the world. Today iDirect's presence continues to expand across a broad range of industries as we leverage our expertise and advanced technology to meet the varied and increasingly sophisticated needs of customers.
Refine Search
Default

Name (A - Z)

Name (Z - A)

Price (Low > High)

Price (High > Low)

Model (A - Z)

Model (Z - A)
Default
Showing 1 to 15 of 24 (2 Pages)