Mitec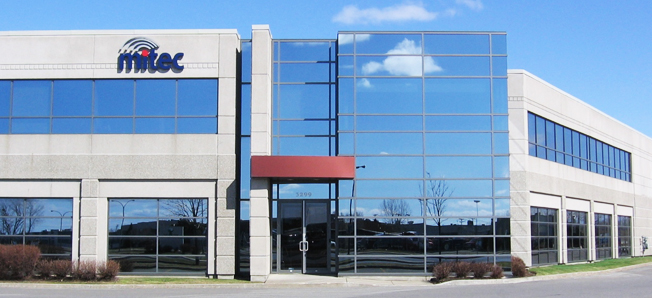 Mitec Telecom has been a trusted supplier of passive radio frequency products and solutions used in the Satcom and point-to-point radio industries for nearly 35 years. As a result of acquisitions within the most recent 10 years, our active radio frequency products power mission-critical infrastructure in wireless communications, satellite and broadcast networks. Indeed, our technology continues to find a multitude of uses in these high technology global applications.
Mobile telecommunications infrastructure
Satellite Earth stations
Medical electronics systems
Defense Radar, Electric Warfare and Radio Communications
Satellite-based very small aperture terminals (VSAT)
Broadcast Networks
For customers around the world, our unique selling proposition is that we add technological value to our customers' systems. In other words, our technology powers our customers' systems to do what they were designed to do.
Our people add further value to the relationships we have nurtured with our loyal global customer base. Mitec's technological expertise base is unequalled amongst its peers and continues to develop daily.
Mitec currently designs and manufactures over 20 families of products within 4 main vertical markets.
Mobile Wireless Infrastructure
Satellite Communications
Fixed Wireless Infrastructure
Broadcast
Our products cover frequencies from 1000 MHz to 60GHz, with power-generation from milliwatts to several hundreds of watts, and power handling capabilities covering microwatts to kilowatts.
Refine Search
Default

Name (A - Z)

Name (Z - A)

Price (Low > High)

Price (High > Low)

Model (A - Z)

Model (Z - A)
Default
Showing 1 to 15 of 15 (1 Pages)