SpaceBridge U7400-M Satellite Mesh Modem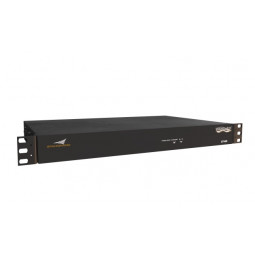 Enterprise connectivity.
Single-hop enterprise branch voice connectivity.
Video conferencing applications.
Air-traffic control and radar applications.
Built-in mesh receiver for direct one-hop mesh communications.
Indoor 19" rack-mountable.
Layer-2 and Layer-3 support.
Built-in PEP (Performance Enhancing Proxy) enhancing user experience and conserving satellite bandwidth usage, optimizing the link.  Encrypted VPN support, allowing traffic protection from VSAT modem to the hub or to enterprise own router (ordering option).
OpenAMIP antenna interface support for SATCOM on the Move (SOTM) applications.