Ka-98H C-Comsat Driveaway Antenna Ka-98H (Ka-Band)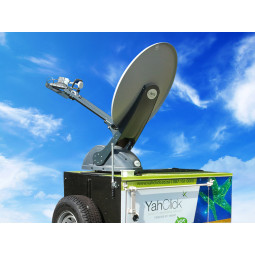 The iNetVu® Ka-98H Driveaway Antenna is a 98 cm auto-acquire satellite antenna system designed for use with Hughes Ka supported modems.
It can be mounted on the roof of a vehicle for direct broadband access over any configured satellite.
The system works seamlessly with the iNetVu® 7710 Controller providing fast satellite acquisition within minutes, anywhere anytime. Available with or without pod.

The Ka-98H/Jup has been adapted to operate on HNS Jupiter based Network Technology.