1200 C-Comsat Driveaway Antenna 1200 (Ku and X Bands)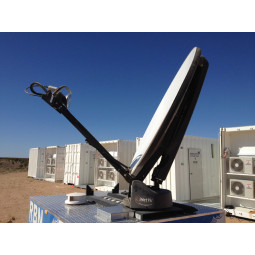 The 1200 is a vehicle mounted driveaway antenna capable of handling critical bandwidth Satcom applications such as Oil & Gas E&P, Telemedicine, Disaster Management and Emergency Response.
Governments and militaries worldwide are using this highly sophisticated antenna. The 1200 Auto-deploy VSAT is also reliably operated in the outer limits of the satellite foot prints.