C-Comsat Flyaway Antenna ACFLY-1200 (Ku-Band)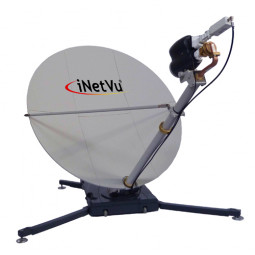 The iNetVu

®

ACFLY-1200 Flyaway Antenna is an airline checkable 1.2m motorized VSAT self-pointing auto-acquire antenna system consisting of a 6-piece carbon fibre reflector.
This carbon fibre antenna is designed to work seamlessly with the iNetVu

®

7024 controller and can be set up in less than 10 minutes without the need of any tools.
The entire antenna and controller including LNB + feed fits into 2 IATA accepted suitcase type cases with wheels.