CableFree LHR - Long Haul Microwave Radio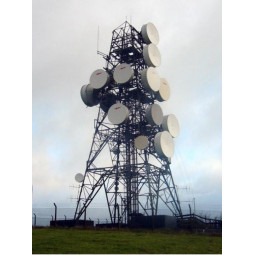 Compact, All-Indoor configuration
Ultra high power transmission up to 34.5dBm
(128QAM) and 33.5dBm (256QAM)
Spectrally Efficient, Software-Defined Radio
Powerful Forward Error Correction (FEC)
Capacity up to 2.5Gbps Full Duplex (8+0)
Native IP/Gigabit Ethernet Copper & SFP Interfaces
Rugged & proven telecom-grade design
1+0, 2+0, 4+0, N+N, N+1 flexible architectures
Supports 256QAM and future 512, 1024QAM
ACM (Adaptive Coding and Modulation) features
Choice of Compact and Extended versions
Supports Adjacent Channel modes including ACCP,
ACAP and CCDP with LHR Extended version
Product Code: CFLHR-Microwave-Radio
CableFree Microwave radios are high performance, modern generation wireless networking platforms supporting IP/Ethernet and STM-1 interfaces, operating from 4 to 11GHz frequency bands and capacities up to 2.5Gbps (using 8+0) or even higher aggregation.
Wireless Excellence has pioneered the use of Software-Defined Radio, which enables in-service upgrades, remote configuration, and low equipment costs.
The LHR platform supports Radio Link Aggregation (RLA) for N+0, N+1 or N+N aggregation applications including a full range of modes. Resilient N+N protected links are supported with full signal path resilience in HSB and SD modes.
System Architecture
The Long Haul Radio system consists of one or more Indoor Units (IDU), Radio Frequency Units (RFUs) and Branching Unit (BU) which contains microwave filters and circulators. These items are normally co-located in an indoor 19" rack or in an outdoor weatherproof shelter for rooftop deployment sites. The Long Haul Radio system is normally connected to a single antenna for 1+0 to N+0 applications, or spatially separated antennas for N+N Space Diversity systems for long links especially when transmitting over water.