foxcom-s-trBnsmitters-chBssis-mount Foxcom Chassis Mount L-Band Transmitters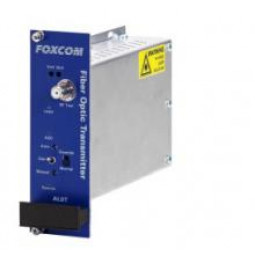 Frequency Range - Bandwidth: 200-2500MHz
Typical RF Input Power [dBm] total: -40 to -15
Gain Control: Manual/AGC
Optical Output Power [dBm]: +3, +4dBm
Minimum Optical Output Return Loss [dB]: -50dBm
Product Code: foxcom-s-transmitters-chassis-mount
The Global Foxcom AL5T, chassis-mount, DBS/DTH L-Band transmitter products offer the greatest flexibility in the
design of your project. Supporting LNB powering and signaling options [13/18VDC and 22KHz tone], with a
number of bandwidth options, a combination of several AL5T DBS/DTH L-Band transmitters cost effectively
deliver multiple polarity DBS services.
Available for use with designated fibers, CWDM or DWDM architectures, the Global Foxcom conventional chassis
mount products offer you the field tested quality and design options you've come to expect from Global Foxcom
and enable you to tailor your distribution to best suit your customers needs.
The AL5T DBS/DTH L-Band transmitter module occupies one slot on the AL-500 19" 3U active shelf.