BlackBody Radiation Source | Model GM-01A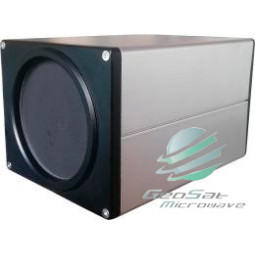 Temperature range: 5℃-50℃ (the temperature setting value should be 2 ℃ higher than the ambient
temperature)
Diameter of radiation surface: ≥83mm
Emissivity: ≥0.95±0.02
Temperature control stability: ≤±0.3℃/30min
Instructions for Use
In order to avoid serious damage caused by possible electric shock, please unplug the power cord from the power socket before moving the machine.
Please ensure that the voltage of the power supply meets the voltage standard value used in the country/region. If you are not sure about the power supply in your region For the value of voltage, please ask the staff of the local power company nearby. If the machine is damaged due to power supply, please do not Repaired! Please send it to our professional technical service personnel or distributors.
1. Products should be used indoors, and rain protection should be carried out outdoors if necessary; Wind-proof fixing measures should be taken for tripod.
2. When leaving the factory, the black body radiation source control parameters have been set to the best state, users please do not adjust the parameter settings at will,Otherwise, the performance of the device will decline.
3. It takes about 10 minutes after the black body is turned on. After the temperature is stable, it can be used normally.
4. In order to ensure the effectiveness and reliability of the measurement value, the blackbody radiation source has been used for one year. Calibration must be conducted regularly every year.
5. Avoid violent vibration of the equipment.
6. Please make sure that the ground wire of the power socket used is valid before use.
7. The working temperature of this equipment shall not be higher than 50℃.
8. It is strictly prohibited to dismantle the equipment and change the appearance and internal structure.
9. Operators must receive technical training and have equipment operation ability.
10. The coating condition of the radiation surface of the black body source affects the emissivity. Do not use hard objects to rub the surface of the black body source.
If it is not used for a long time, please put the front panel of the equipment upward into the special equipment packing box and save it.
11. When calibrating the frontal temperature gun, it is suggested that the distance between the infrared probe of the frontal temperature gun and the black body is 10cm.
Product Introduction
GM-01A blackbody radiation source is a special equipment for temperature calibration independently developed and produced by our company. Mainly used for calibration of radiation temperature.
The temperature of the meter, infrared thermometer, radiation temperature sensing detector and infrared body surface screening equipment.
GM-01A black body radiation source, adopting the temperature control system mainly researched and developed by our company, supporting new surface source materials
The emissivity can reach 0.95, which is the best product for calibrating infrared temperature measuring equipment.
TECHICAL DETAILS

Temperature range
5℃-50℃ (the temperature setting value should be 2 ℃ higher than the ambient temperature)

Diameter of radiation surface
≥83mm

Emissivity
≥0.95±0.02

Temperature control stability
≤±0.3℃/30min

Temperature resolution
0.01 ℃

Temperature measurement accuracy
Better than ± 0.3 ℃ (when the set temperature is 36℃)

Uniformity of temperature control
≤ ± 0.2 ℃

Operating environment temperature
0℃-30℃,≤80%RH without condensation and frosting

Overall dimensions (length × width × height)
Overall dimensions (length × width × height):175mm × 120mm × 104 mm

Weight
2kg